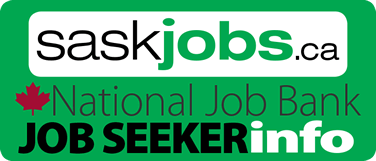 Early this year, the Government of Saskatchewan announced that SaskJobs.ca would be migrating to the federal government online job back, National Job Bank. The result of the transition provides many new and enhanced services including job matching, job alerts, online resume builder, career planning tools, labour market information and intelligence, a visibly accessible site in both official languages, self-help support and increased security features. Although the transition provides many enhanced features, employers and some job seekers have also found it not user friendly and more difficult to post jobs. As a result of these concerns, the provincial government reprieved SaskJob.ca for six months. Over that time, the government will work with employers to look at innovative ways to keep the front end of the SaskJobs while still harnessing the backend functionality of the federal job bank.
On June 4th, Alastair MacFadden, Deputy Minister of Immigration and Career Training with the Government of Saskatchewan along with representatives from the National Job Bank spoke to Chamber Executives from throughout Saskatchewan explaining the reason for the transition, and the increased security.  They also were very open to answering questions and listening to the concerns Chambers are hearing from their members.
The Prairie Sky Chamber is in the process of having a Service Canada representative present and answer any questions you may have regarding the SaskJobs.ca transition to the National Job site at one of our upcoming events. Please stay tuned for details. In the meantime, if you are having issues with the new job site, we would encourage you to view the National Job Bank Support videos to help you with the process.
On Friday, May 4th, 2018, the Prairie Sky Chamber of Commerce brought together nearly 350 community and business people to celebrate our business region by handing out awards for business excellence in the categories of Non-Profit of the Year, Customer Service, Community Involvement, New Business & Business of the Year. Congratulations to all of our finalists and award recipients.
THE 2018 BUSINESS EXCELLENCE FINALISTS & AWARD RECIPIENTS ARE:
NON-PROFIT OF THE YEAR
Martensville Information & Visitor Centre
Award Recipient: Martensville Community Rec. Project
Warman Community Association
Warman Community Collective Garden
Warman Sports & Cultural Village
COMMUNITY INVOLVEMENT
Award Recipient: Affinity Credit Union
Dahlia Salon & Spa
Pharmasave
Warman Home Centre
Warman Physiotherapy & Wellness
CUSTOMER SERVICE
ACT Audiovisual
Concrete Edge
Award Recipient: Finelite Photography & Design
Nourish Natural Health Food Store
PAWS Republic
NEW BUSINESS
Bravo Dance Co.
Fit Prairie Girl
Hawthorne & Wool
Salon Beautiful
Award Recipient: Santosha Yoga & Wellness Therapies
BUSINESS OF THE YEAR
Clark's Crossing Gazette
Creative Wood Interiors Inc.
Dancer's Edge
Award Recipient: SAS Home & Floral Boutique
Wrench Fitness
Thank you to everyone who supported the event whether is be through sponsorship, nomination, application submission, our finalists, attendees, & volunteers…..the list goes on.  This event would not be possible without all of you!
For more information contact:
Jaimie Malmgren, Executive Director, Prairie Sky Chamber of Commerce
Phone: (306) 292-7066